We make meaningful logo design accessible to everyone
Every entrepreneur wants a beautiful logo. One that expresses the values and vision they have for their company in a professional fashion. Today, this level of quality can only be found in custom design work.
As your company is trying to survive its first couple of years, laying out a couple thousands dollars for your logo is a risky bet. Right now, you should put your money on what matters most: building your product, finding product-market fit and acquiring your first customers.
Current affordable solutions (<$150) for logo design provide only generic and mediocre quality results. It's better than spending all of your money on a custom made design that you don't need yet, but it's still a compromise. Getting a logo that inspires people to invest in the vision you have for your company, sadly, will have to wait.
We want to fix that! We want to make meaningful logo design accessible to everyone.
Logology makes ready-to-buy, comprehensive logo packages designed by experts and fully customizable to express any company vision and values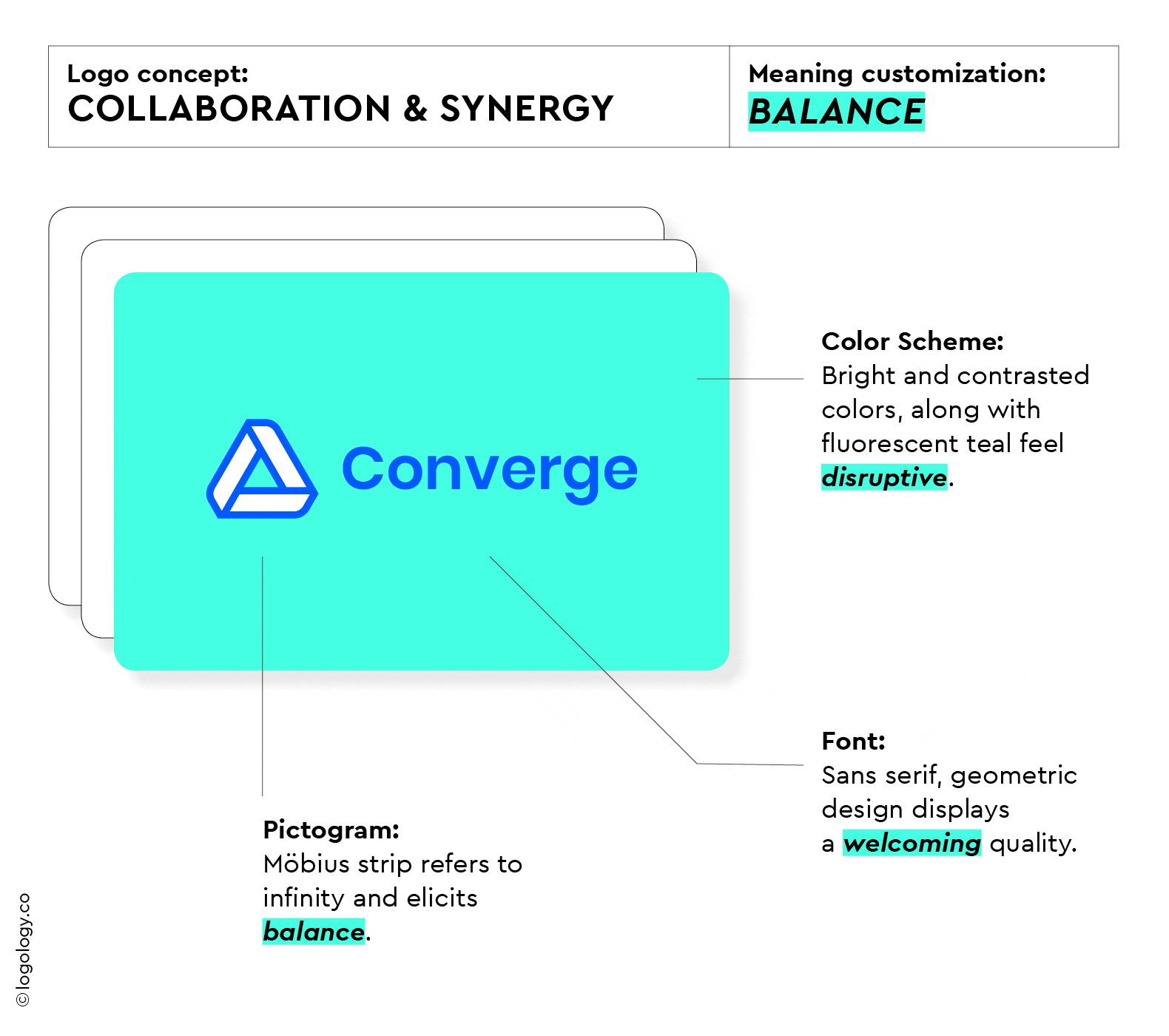 Each of our logos is customizable to match your exact company values.
Take for example one of our logos for Biotech startups: a stylized triangle. It is a great choice if you want to express the values of collaboration and synergy.
When making this logo, our designer made sure to provide a variety of font, color scheme and symbol design combinations that make the logo adaptable to different messages.
Your company is mostly about excellence? The triangle design changes to look more geometric and sharp, which indicates expertise. You want to focus more on the fact that your company is changing the game in your sector? Customize with a « disruptive » color scheme to be clear about that. And so on…
Every available customization was pre-defined and validated by the designer who made it. No machine, generators or random assembly are used in our processes.
Everything is tailor made to connect emotionally with people, by subtly expressing the values and vision of your company.
We are currently in private beta, so if you want to be the first to join, send us a mail at team@logology.co!